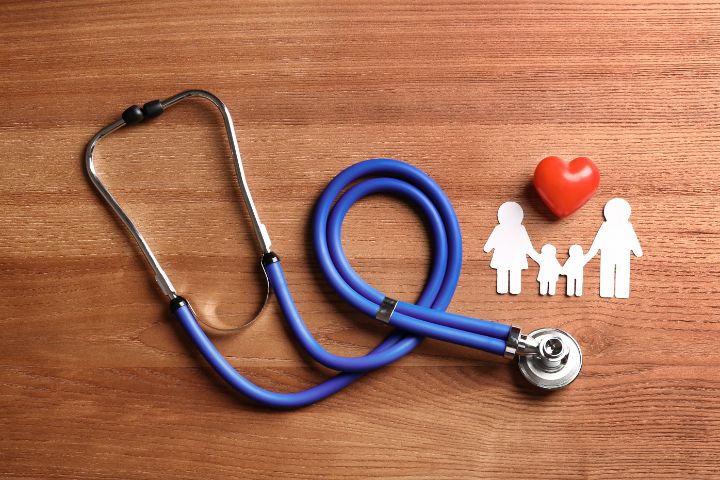 A person's understanding of health insurance becomes more confusing due to unfamiliar terms. In this article, we have defined terms you may have encountered when researching. Let's get started:
1. Amount Covered:
The sum insured is the amount of money an insurer will pay in the case of a loss. This is the maximum amount an insurer must pay for a claim. The policyholder is responsible for all costs that exceed the amount of the sum insured.
2. Nominee:
A nominee is a person who will receive the policy proceeds upon the passing away of the insured. A beneficiary is the insured person's lawful heir. If the beneficiary and the nominee are different people, the nominee is responsible for managing or transferring the policy funds to the beneficiary. Regarding health insurance, a beneficiary may not receive the proceeds in a cashless claim; nevertheless, the beneficiary will receive the whole amount in case of a reimbursement claim.*
3. Deductible:
A deductible is a negligible portion of the claim amount that the policyholder must pay. In the case of a cashless claim, the deductible must be paid in advance, and in the case of a reimbursement claim, it will be deducted from the final claim amount. A deductible is intended to discourage making claims for trivial accidents. One can see the amount of the deductible on the health insurance app. *
4. Pre-existing condition:
A pre-existing disease is a condition the policyholder had before purchasing health insurance. Common pre-existing conditions include diabetes, cataracts, asthma etc. One must disclose all pre-existing conditions truthfully to their insurance provider, especially when purchasing health insurance.
5. Waiting Period:
It is the period during which an insured cannot file a claim. Typically, a waiting period applies to pre-existing conditions, maternity benefits, etc. A waiting period might last anywhere from a few months and several years. Purchasing health insurance as early as feasible in life is recommended. You can check your policy's waiting period on the Bajaj health insurance app.*
6. Pregnancy Benefit:
Pregnancy-related expenses are known as maternity benefits. It may include prenatal and postnatal costs and infant medical insurance coverage. The average waiting period for maternity benefits imposed by health insurance companies ranges from 9 to 48 months. Newlyweds are encouraged to acquire maternity health insurance benefits as soon as feasible.*
7. TPA:
TPA is Third Party Administrator; these organisations coordinate and administer health insurance claims and other services. To initiate the claim procedure, a policyholder must contact the TPA, typically located on hospital grounds. TPA serves as an intermediary between the insured and the insurer.
8. Inclusions:
Inclusions/coverage are the conditions under which a policyholder may file a claim. One should purchase a policy with coverage availability in mind. Standard health insurance coverages include bed charges, doctor visits, and nursing fees. You can check the details on the bajaj health insurance app.*
9. Exclusions:
Exclusions are scenarios that your health insurance coverage does not cover. Some instances are addressed explicitly in health insurance policies.
10. Family Floater, Group Health Insurance, and Individual Health Insurance:
Family floater plan: As the name suggests, this plan can be purchased by blood or legal family members. The insured amount is divided by all family members. These plans are not particularly extensive.*
Group Health Insurance: Employee medical insurance is the best group health insurance plan example. A specific amount of sum insured can be assigned to each group health insurance member.
Individual Plan: These plans are comprehensive and can be tailored to the needs of a single policyholder. The insured amount is intended solely for the policyholder.
These are the various types of health insurance for parents and the jargon you will encounter when purchasing health insurance.
*Standard T&C Apply
'Insurance is the subject matter of solicitation. For more details on benefits, exclusions, limitations, terms, and conditions, please read the sales brochure/policy wording carefully before concluding a sale.'